 GROUNDED IN SCIENCE, BASED IN NATURE.
KOI Wellbeing September Specials
Live strong with

Bio Identical Hormone Replacement Therapy
Are you experiencing weight gain, lack of sleep, or low sexual desire? Naturally with age, our hormone levels decrease, causing a range of symptoms that can cause you to feel dull and worn out.
Fortunately, living a high energy life full of expression is possible with Bio-identical Hormone Replacement Therapy (BHRT)! Our life-changing therapy gives you the power to restore both your hormones and the quality of life you deserve to live.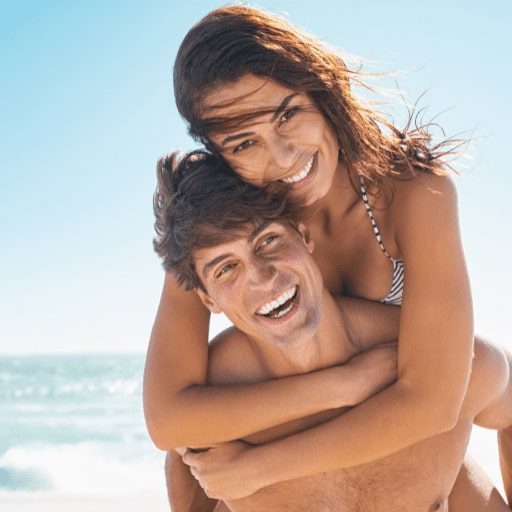 Heal as nature intended with Naturopathic Medicine

 
Traditional medication can cause unwanted side effects, and only masks the symptoms instead of curing the root cause of your illness. Our mission is to free you of endless prescriptions and strengthen your body with what nature has to offer.
Our unique naturopathic approach boosts your body's power to naturally heal, supporting your overall health and wellness. Using a combination of functional lab testing and natural therapies, we heal both mental and physical ailments so you can live your best life.
Look as young as you feel with Aesthetic Medicine 
Noticing the years piling on in the mirror? Seeing those dreaded lines and a dull complexion can take a toll on you, making you feel older than you should.
Feeling great about your appearance is an important part of your overall well-being, and we're here to help! From hair restoration to skin rejuvenation our aesthetic treatments are here to take you and your confidence to new heights! It's time to start a new chapter in your life with a beautifully rejuvenated you.
Nourish your body from within with IV Infusion Therapy

 

 
Need an energy boost? Nutrient infusion treatments at KOI Wellbeing are customized to help you achieve your specific health goals, whether it be weight loss, immune support, or curing pesky hangovers.
Choose from our extensive range of infusions and Injections or customize your own tailored to suit your personal health goals! There's no easier way to show your body the extra love and care it needs than a 30-60 minute IV appointment. Mobile IV services are also available!
Get your confidence back with natural Hair Restoration
Natural hair restoration therapy harnesses the power of regenerative extracts originally used for sports injuries in elite athletes. Today, this naturally regenerative source of cellular building-blocks, is being used to stimulate hair growth and even facial rejuvenation. This treatment is quick, affordable and are administered with very little pain.
A hair restoration consultation with a Doctor or Naturopath at KOI Wellbeing can help you learn what's possible based on your genetics, hair loss, age, and hormones.
Meet Our Team
Our dedicated team of highly skilled specialists are here to assist you in your journey to health, wellness and beauty!
Dr. Wainright and her caring staff have provided excellent and compassionate care. Love this place.
My husband and I were at their office for a 1 hr Covid PCR test for our travel to Japan after our test from CVS came back inconclusive and had us scrambling to find another test with fast results. We made an appointment for 8am on a Sunday, and we were checked in and roomed immediately on arrival. Jen collected our tests and was so helpful and efficient! Jen even called me and apologized for being a few minutes late in sending our results on time (only 15 min past the hour which is hardly a problem). I recommend this place 100%!
Popped in for a Covid test I had scheduled online 1.5 hours prior. Very nice receptionist and medical staff, clean facility and quick testing.
Their are so many reasons I love this place. First off. "Clean" aspires one day to be this place. It's immaculate. I'm not OCD but I bring my OCD friends here. I'm basically a hero. Any and every time I all or walk in, both of the assistants are always friendly and really helpful. Yesterday was with a friend waiting for a "mom shot" and we were curious about our recent blood work. She pulled it right up and told me what I wanted to know within seconds right there at the front desk. These women know their products and what they don't know, they find out. I**SHOTS AND INIFUSIONS!!!!*** 2. ** Like said yesterday a friend and I called to see if we could come in and get two shots. we were in and out within minutes and today I feel amazing. Before Covid, if was going to travel, I would gettheir immune infusion or the immunity shot just to boost me up for the plane flight. 3. The spectacular OG Nurse .who is used to treating people in the back of a fire Dept ambulance racing through the mayhem. If you don't like shots or getting bloodwork, be prepared to be amazed. She is THE BEST phlebotomist I've had, ever. My veins roll, they flip and I'm always dehydrated... bring it on. She is magic. The Hormone Maestra!! Dr. Deborah Wainwright is the most knowledgeable hormone specialists I've seen. She is not an endocrinologist. ***However, I would strongly suggest that anyone who is being treated by an endocrinologist, consult with Dr. Wainwright as well. Imade my first appointment with Dr.Wainwright 9 months ago. I was 45, tired, lethargic, 5 foot 10 inches and 200lbs. During my first (free) consultation with Dr. Wainwright I told her everything and didn't leave anything embarrassing out because I was so defeated. The stuff I am most self conscious about, she specializes in. She ordered a plethora of bloodwork which was a breeze. Two weeks later I returned and she'd found my thyroid T3 deficiency along with a felony low vitamin D and a very sad and undetectable testosterone level. I started a natural T3 thyroid supplement along with a bio identical progesterone that is extracted from yams and compounded locally by our very own competitively priced, next day by mail, compounding pharmacy, Good Pharma. For the grand finale... I STARTED PELLET THERAPY AND ITS AWESOME! It's Almost March 2021. I've lost 30+ lbs. I sleep like a baby and the emotional mine field is back to a thinly veiled cynicism with optimistic overtones.. I can think clearly, my hair and skin are healthier, my double chin is back to single happiness (T3) ...and sex no longer looks like a kale salad. I know at least 15 people of all ages that see Dr.Wainwright. She won't send you in your way with a "this is just how it is." ...She is dedicated to a wholistic, responsible, better quality of life. Koi also has an amazing natural medicine practitioner, Dr.Meyers:).... Now that l'm back in the land of the smiling people, l'd like to be able to find my keys, stay focused on things (even if their not shiny) and keep my ❤️ healthy. ......I'll be seeing her next week... to be continued
Stephanie Jones
2021-02-25
I go to KOI Wellbeing just about every other week to get a Positive Vibrations shot! The shots give me that perfect boost of energy anytime I'm feeling unmotivated. The staff is super friendly and accommodating! They always make me feel welcome and valued! I partially go just to say hi! I highly recommend KOI if want to try one of their shots, IV's or have your hormones checked. ❤️
nancy ontiveros
2021-02-24
I have been coming to Koi for a few months now to get The Mom Shot weekly. I can say as a busy mom always on the run this shot has given me life again. The staff are always so friendly and welcoming. I highly recommend Koi Wellbeing.
Bryan Freeland
2019-08-06
Dr. Lutfy has helped me with a nagging low back injury and has seriously speed up the healing time. She did some adjustments, deep tissue laser, and Traumeel injections to get me through the acute phase of the injury. Would definitely not be healing this fast without her knowledge of sports injuries and healing. Thx!!
Angela Elizabeth
2018-10-27
Good Naturopathic Doctor who knows her stuff. I've been going to Dr. Brooke Leverone for almost a year, for autoimmune and hormone imbalance issues among other systemic health problems and I couldn't be happier as my health is coming back in record time. She has been the only one to help me effectively, after I had 3 different misdiagnoses by M.D.s and several prescription drugs alongside a long list of issues that were getting worse. Koi wellbeing is where everything changed for my health as I finally got some answers and started a plan that has made a huge difference in my health! The Dr. and staff treat you with care and concern, with natural options to balance out nutrition and restore wellness and health, this is the place to go.